Are you constantly suffering from acne? Tried and tested every suggestion but still looking for the best. Then, instead of wasting time on expensive products and skincare routines, make an appointment with Dr. Archit Aggrawal right now for effective acne treatment in Faridabad and say goodbye to acne. We ensure that you are free of all types of acne, regardless of your skin type.
At KDC Hair & Skin Clinic, Dr. Archit Aggrawal, a renowned dermatologist in Faridabad, focuses on providing the best acne and pimples treatment at a reasonable cost. The KDC Clinic is equipped with advanced and cutting-edge technology. It assists us in delivering flawless and desired results to our clients, enhancing their look and boosting their confidence.
Continue reading this article to know about acne, its types, treatment, and more. First, let's know,
What is acne?
Whiteheads, blackheads, and inflammatory pus-filled areas are all forms of acne. The most prevalent type of acne is known as 'acne vulgaris.' There are various acne treatments available, including oral medications, laser acne treatments, and peels.
Often acne causes distress, embarrassment, and a great deal of worry. Acne can be treated using over-the-counter topical treatments. If not, you should talk to the dermatologist about acne treatment.
Who can be affected by acne?
Acne is most frequent among teenagers. But it can also affect adults. Acne would affect both men and women in their late twenties and early thirties, even if they were not impacted in their teenage. It appears to impact even children and infants. Though race does not appear to play a role, heredity has a significant impact on acne.
What causes acne?
Some of the common reasons for acne include:
Excessive oily skin
Dandruff
Hormonal imbalance
Lifestyle modifications and diet
Medications
Harmful cosmetics
Stress
Types of acne
Blackheads – Small black or yellowish pimples cause them.
Whiteheads – Acne marks with a white core that are firmer.
Cysts – Large pus-filled sores that resemble boils almost usually leave scars and are extremely painful.
Papules – Tiny pimples with a sore/tender feeling and red appearance.
Pustules – Bumps with a white head-like tip and a pus-filled centre.
Nodules – Under the skin, painful and larger, lumpy patches develop.

Different types of acne treatment
As one of the best clinic for acne treatment in Faridabad, our acne treatment is very specialized since we take the help of medications and adjuvant therapies.
Our dermatologist might recommend some blood tests to investigate the condition. Our dermatologist will develop a comprehensive treatment plan based on the test results, including medications, products, and treatments to get rid of acne.
Also, depending on the severity and history, our dermatologist will determine the most suitable treatment for you. They may include:
Systemic treatment for acne
Hormonal treatment for acne: It aids in the regulation of testosterone, which causes excessive sebum production.

Oral medications
Spironolactone
Estrogens/Progestins
Vitamin A supplements: It is anti-inflammatory, decreases sebum production, combats acne bacteria, clears the epidermis, and aids in treating acne.
Cosmetic treatment for acne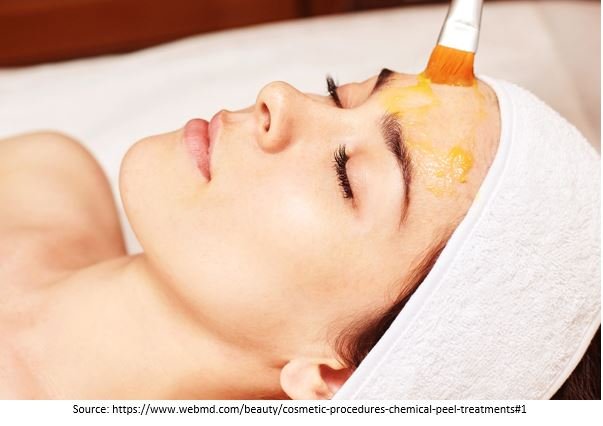 Chemical peels can improve the appearance of the skin. We employ chemical peel treatment for active lesions. It helps the active acne settle and prevents blemishes and scars.
Microdermabrasion for acne scar removal: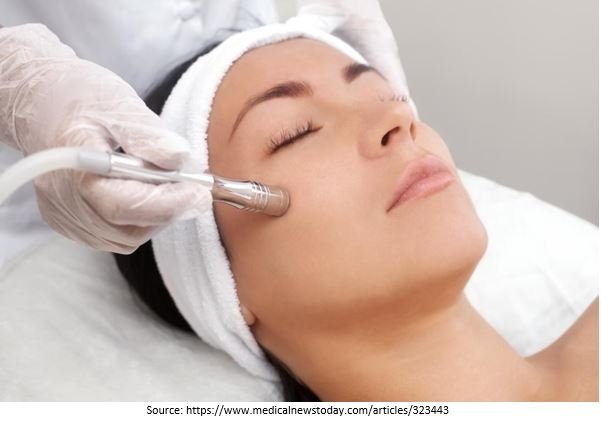 Our skin specialist may use a specific instrument to gently scrape the facial skin, preparing the way for a new, smoother layer of skin to restore the skin that has been treated.
Microdermabrasion involves the application of tiny exfoliating crystals to the skin. It is a rejuvenating and exfoliating treatment for the face that works best on issues including dark spots, dull skin, and age spots.
Photodynamic therapy with laser: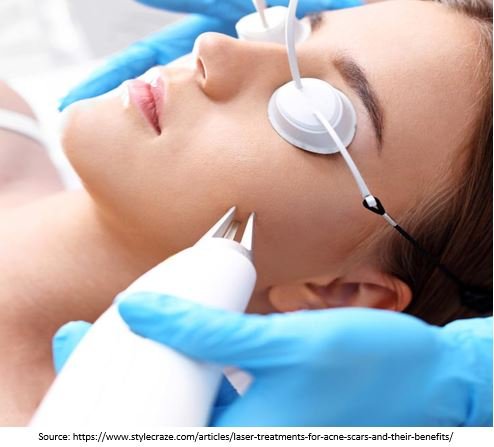 This method applies laser light therapy to treat sun damage using a photosensitizing medication. Without taking oral medications, a combination of treatments can put acne on hold for months and eliminate some scars. Hence, when lasers are utilized to treat acne, the results are faster and more effective.
Laser therapy, often known as light therapy, is a non-invasive process. It employs light energy to heal and rejuvenate damaged skin. This therapy has several advantages, including removing acne, enhanced immunological response, reduced inflammation, and increased circulation, among others.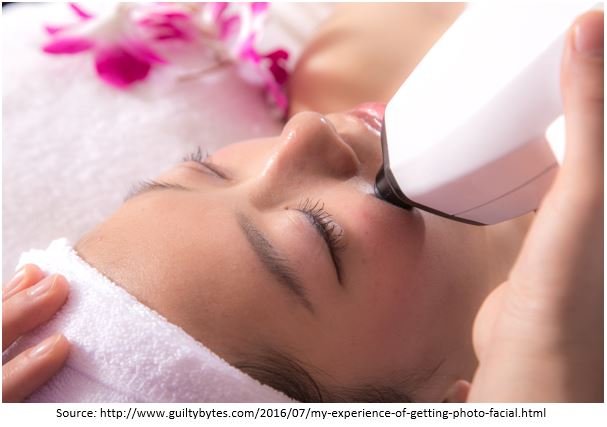 It removes the skin layer by layer with extreme precision. New skin cells grow during the healing process, giving the skin a tighter and younger appearance.
Why choose KDC clinic for acne treatment?
At KDC Clinic, you will receive acne scar treatment from Dr. Archit Aggrawal, one of the best dermatologist in Faridabad.
We have an excellent success rate and have effectively treated hundreds of individuals.
Our clinic has US-FDA-approved, advanced technology for a wide range of skin treatments.
We also provide convenient payment alternatives because we prefer to charge per sitting.
Book an appointment with Dr. Archit Aggrawal, an expert dermatologist, for comprehensive and effective acne treatment in Faridabad.