IPL LASER
IPL stands for Intense Pulse Light. It is a versatile laser with wavelength ranging from 430 to 1200 nm.
Laser Hair Reduction (LHR)
Photofacial/ Laser Rejuvenation
Freckle treatment
Treatment of vascular lesions
Carbon Peel
Carbon Peel is an advanced peel performed with Q switched ND YAG Laser. It is known for its glowing & rejuvenating results.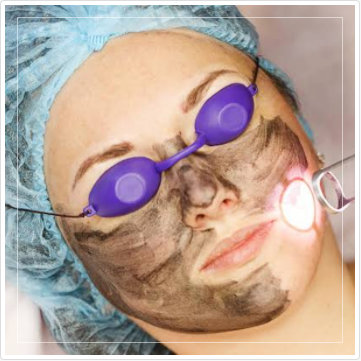 Mechanism
A carbon material is applied on face & blasted with pixelated 1064 nm Q switched ND YAG laser. This process results in delivery of energy to pilosebaceous units & reduction in pore size.
Laser Hair Reduction
Now permanent hair reduction is possible with IPL Laser.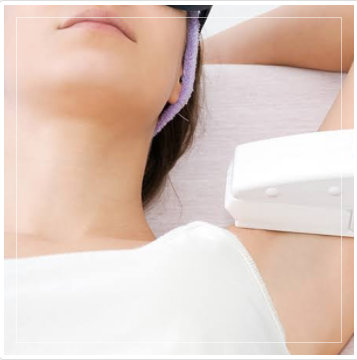 Mechanism of Action:
Advantages
Painless Procedure
No Downtime
Permanent results
Laser Toning
Laser Toning is a procedure to lighten the skin. It is performed with Q switched ND: YAG LASER.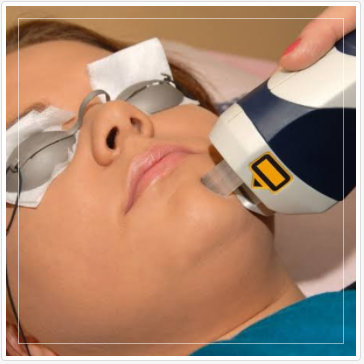 Procedure
It is skin is treated using 755 nm probe using a low fluence. This causes destruction of pigment (melanosomes) in skin, indirectly resulting in lightening effect.
Photofacial
Glowing & rejuvenated skin is possible with IPL Laser
Q SWITCHED NDYAG
Quasi switched NeoDynium Yettrium Aluminium Garnet laser is used mainly for pigmented lesions like freckles, blemishes, tattoo.
RadioFrequency Fat Reduction
Now stubborn & resistant fat can be controlled by Bipolar RadioFrequency technology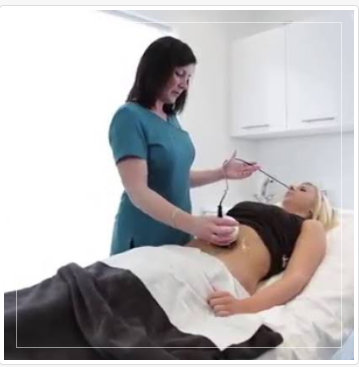 Mechanism of Action:
Radiofrequency is a form of energy y which heats at site of tissue resistance. This heated fat is absorbed by the body.
Painless Procedure
Visible results in 5-6 sittings