The skin is the largest organ in the body. It serves as a barrier to protect the internal organs from germs and harm. Dermatology is crucial in diagnosing and managing many health conditions since it is a reliable predictor of overall health. Dermatology is the science of investigating, researching, diagnosing, and treating diseases of the skin, hair, nails, and membranes. Dr. Archit Aggarwal, a dermatologist in Faridabad is a physician who specializes in conditions involving the skin, hair, and nails.
A dermatologist can perform skin surgery to prevent or treat skin disorders, including skin cancer, improve skin aesthetics, or detect a skin ailment. They are also in charge of making treatment decisions for various dermatological conditions using a variety of therapies, such as topical, systemic, and other treatments.
Dr. Archit Aggarwal is one of the best dermatologist in Faridabad, practicing at KDC Clinic. He founded KDC Clinic, a state-of-the-art hair and skin clinic in Faridabad where every patient receives treatment that exceeds their expectations. He is incredibly passionate about offering quality skin and hair care. Moreover, he believes in precise diagnosis, effective treatment, and tailored care.
He specializes in general and cosmetic dermatology, focusing on hair transplantation, dermatopathology, vitiligo, and psoriasis. He uses the most up-to-date hi-tech equipment and techniques to achieve the most satisfactory results, such as lasers, Botox, chemical peels, fillers, and more.
Being a skilled skin specialist in Faridabad, Dr. Archit Aggarwal treats children and adults with skin, scalp, hair, and nail problems. He also provides a full range of medical, surgical, and cosmetic dermatological treatments to help patients maintain healthy, attractive skin.
KDC Clinic's principal aim is to strive for the best level of client satisfaction continually. The clinic is well-known for its high-quality patient care services. We at KDC Clinic are dedicated to providing excellent care to our patients in a warm and welcoming environment.
We guarantee that our expert understanding of skin and hair care treatments, as well as the most up-to-date technologies and techniques, will assist you in achieving the best possible results. KDC Clinic is the place to go if you are looking for one of the best dermatologist in Faridabad.
Areas of Specialization
Vitiligo Treatment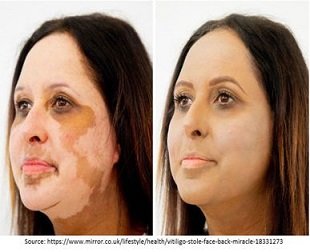 Dr. Archit Aggarwal specializes in the medical and surgical treatment of vitiligo. Vitiligo is a skin disorder in which portions of the body lose their colour. The goal of vitiligo surgery is to achieve complete repigmentation that mimics normal skin appearance. To help restore skin colour or level out skin tone, there are medications and light-based therapies available. The hands, forearms, feet, and face are the most commonly affected areas.
Laser Hair Removal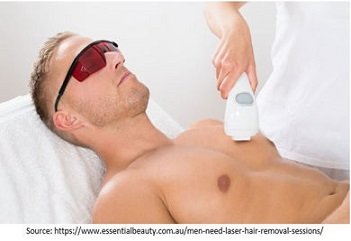 Laser hair removal is an FDA-approved procedure for permanent hair removal. Laser hair removal is a safe and effective method for removing unwanted hair. It entails using high-powered laser beams that are both safe and effective. Laser hair removal effectively prevents hair growth for a long time. It is most effective for persons with light skin and dark hair, however, it can be used on people of all skin types successfully.
Acne Treatment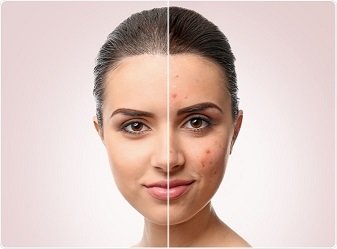 Acne is a skin condition in which dead skin and excess oil clog the oil glands at the base of the hair follicles. Acne is common, and it manifests itself as pimples or zits on the face, neck, and back. As an adjuvant treatment, acne treatment involves various aesthetic and surgical techniques to correct post-acne scars and treat existing acne.
Hair Transplant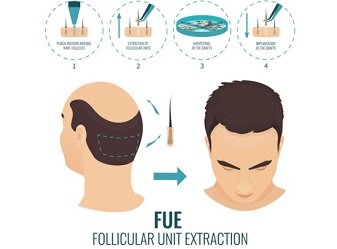 Hair transplantation is a procedure that involves taking individual hair follicles from the back of the scalp or other body areas and transplanting them to regions where hair is sparse or non-existent. FUE is a popular and preferred hair transplant technique due to the excellent outcomes and chances of minimal scarring. FUE hair transplant with boost technique is available at KDC Clinic. It produces long-lasting and fuller results. A hair transplant can help you look better and feel more confident.
About Dr. Archit Aggarwal - Dermatologist, Faridabad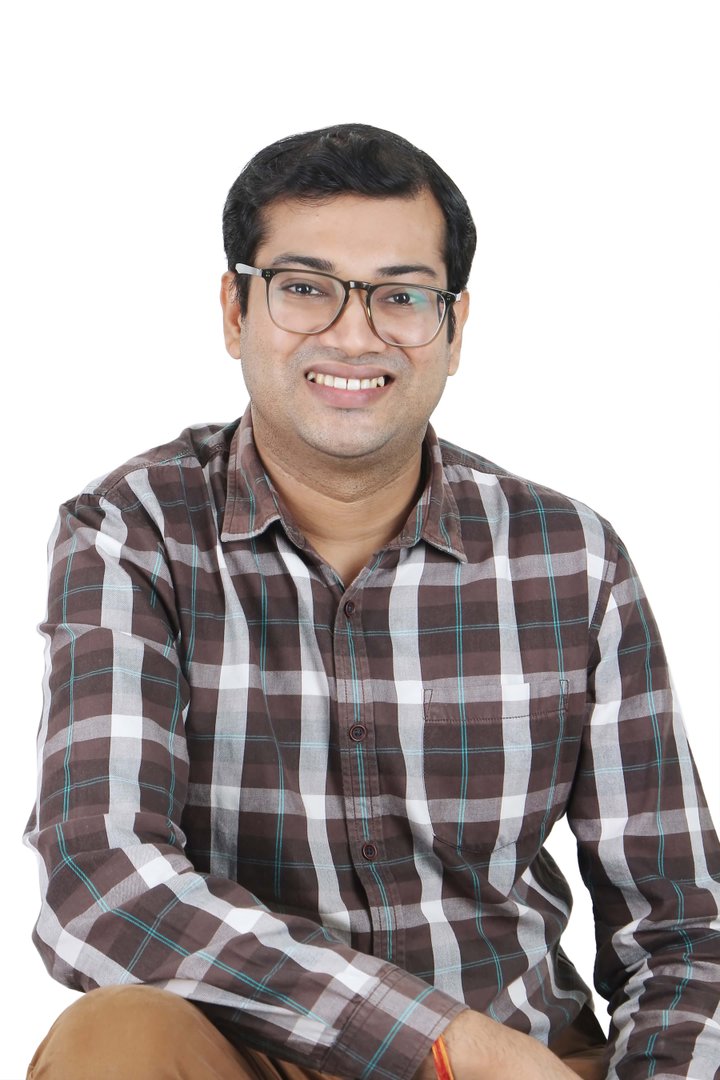 Dr. Archit's experience has aided in treating individuals with complex skin conditions. Being a proficient skin specialist in Faridabad, he employs the most up-to-date techniques to cure any deformity or improve patients' looks. He has authored several papers that have been published in high-impact medical journals and has given many speeches.
After completing MBBS from J. J. M Medical College, Gandhi University of Health Sciences, Karnataka in 2014, Dr. Archit Aggarwal received MD in Dermatology from Hassan Institute of Medical Sciences, Rajiv Gandhi University of Health Sciences, Karnataka in 2017. In 2018, he earned a Fellowship in Aesthetic Medicine (FAM) from the University of Greifswald in Germany. He is regarded for treating patients with the utmost care and efficiency.
In addition to his practice at KDC Clinic, Dr. Archit Aggarwal, one of the best dermatologist in Faridabad, consults at QRG Central Hospital and gives excellent treatment to Vitiligo patients and other skin-related disorders. Dr. Archit Aggarwal responds to his patient's queries kindly. He can communicate in English, Hindi, Kannada, Punjabi, Haryanvi, and French.
About KDC Clinic
KDC Clinic, a world-class centre for diagnosing and treating skin and hair conditions. The clinic is outfitted with various diagnostic and treatment procedures to deliver high-quality, skilled service.

Being one of the leading skin clinic in Faridabad, KDC Clinic offers treatment regimens that are tailored, evidence-based, and scientifically proven by combining the most recent scientific advancements with personalized instructions.

Our clinic is designed to make your visit as pleasant as possible while providing cutting-edge and result-oriented medical care. Patient safety and satisfaction are always our priorities. For their treatment or associated cases, they can anticipate complete secrecy from us.

At KDC Clinic, our kind, competent, and dependable team greets every client in a comfortable and welcoming environment. Our team comprises well-trained staff who will help you understand your skin concerns.
Why Should You Choose Us?
At the KDC Clinic, you will receive hair and skin treatments from Dr. Archit Aggarwal. He is considered one of the finest and most sought-after dermatologists in Faridabad for various reasons, including trust, post-treatment assistance, and the certainty of beneficial results.
We are professionals at examining, diagnosing, and treating all types of skin and hair conditions. Our renowned dermatology clinic employs cutting-edge technology for all skin and hair care procedures.
We have access to advanced lasers, which provide better results. Moreover, we offer a wide range of services and strive to provide the finest outcomes for all of our valued patients.
At KDC Clinic, we value our patient's time and money. We take great care to provide you with the most excellent treatment alternatives and value for money, ensuring that you get the best outcomes without wasting your energy or time.
Hence, we offer world-class therapies at a reasonable cost. We think that high-quality medical care should be affordable to people from all walks of life, so we charge budget-friendly rates for all procedures.
After assessing the specific problem, our dermatologist advises the finest therapies to help you attain clear, blemish-free skin and healthy, thick hair. No matter what skin problem you have, you can assure that you are in the best hands.
We educate our patients before beginning treatment. Our dermatologist listens to patients' problems, conducts a thorough skin examination, and follows a specific treatment plan.