Are you tired of frequently shaving, tweezing, plucking, and waxing unwanted hair?

Does unwanted hair play a spoilsport in your plans to visit a beach or a party, as there is no time to visit the parlour for waxing, and you are left wondering what to wear to hide them?
Laser hair removal allows you to flaunt your beautiful smooth skin without worrying about them. That's the reason why laser treatment in Faridabad is growing in popularity. This non-invasive treatment permanently reduces your unwanted facial and body hair. In addition, unlike other hair removal methods does not leave your skin with bumps, in-grown hair, irritation, and rashes.
Dr. Archit Aggarwal, one of the best dermatologist in Faridabad, offers laser hair removal to both men and women at his state-of-the-art KDC Clinic. He uses top-of-the-line medical-grade US FDA-approved lasers that suit the Indian skin tone.
Though laser has been around for quite some time, people are still not sure whether it is the right option for them or not. They have many questions regarding it.
Below we have answered some of the questions you have been dying to ask with the help of Dr.Archit Aggarwal, an experienced skin specialist in Faridabad.
So, let's get started.
How does laser hair removal work?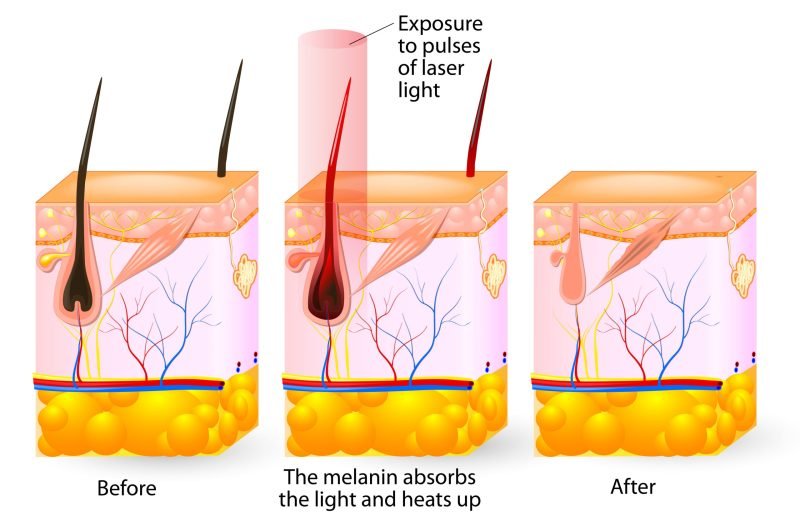 Laser hair removal is a cutting-edge technology wherein, with a handheld device, the doctor directs concentrated energy beams into the skin, which are absorbed by the melanin or pigment in the hair follicle. This heat energy damages the hair follicle and root and inhibits hair regrowth.
Laser only targets hair that is in the active growth phase. And as you know, the growth cycle of hair varies. That is why you will need multiple sessions to capture every hair in the growth phase to get the desired result.
Which areas can be treated with laser hair removal?
Laser hair removal can safely treat most body parts where you have unwanted hair when performed by professionals. The areas include:
Underarms
Face
Legs
Arms
Bikini area
Back
Shoulder
Abdomen
Chest
Can anyone undergo laser hair removal?
Dr.Archit Aggarwal, a renowned skin specialist in Faridabad, says that most people are good candidates for laser hair removal, but pregnant women should avoid it.
Furthermore, people with light skin and dark hair are more likely to get quicker and better outcomes than those with darker skin tones or lighter hair.
What is the cost of laser hair removal?
The cost varies depending on the area of the body you wish to treat and how many sessions you may require. To treat larger areas, you will need more extended sessions; the actual cost is equivalent to the time it takes per session.
Is laser hair removal painful?
Generally, most patients report no pain from laser hair removal. Instead, they describe it as a rubber band being snapped on their skin. But as everyone's threshold for pain is different, you may feel a little discomfort.
Nevertheless, you can lessen the discomfort by following the pre- and post-guidelines. It will reduce pain, minimize side effects, and give good results.
How can you prepare for laser hair removal?
Refrain from waxing, plucking, and tanning six weeks before your initial treatment. Follow your doctor's instructions about when to stop taking medications such as painkillers, blood thinners, and NSAIDs.
Before going for treatment, take a bath and shave the treatment area, but do not apply any moisturizers, lotions, or sunscreen to your skin.
Is laser hair removal a safe treatment?
Laser hair removal is a safe treatment if done by a certified professional. The US FDA approved it in 1997.
Always get your treatment done from a reputed clinic. Dr. Archit Aggarwal uses the most advanced lasers to address your hair issues. You can visit the KDC clinic for your laser treatment in Faridabad.
Does laser hair removal have any side effects?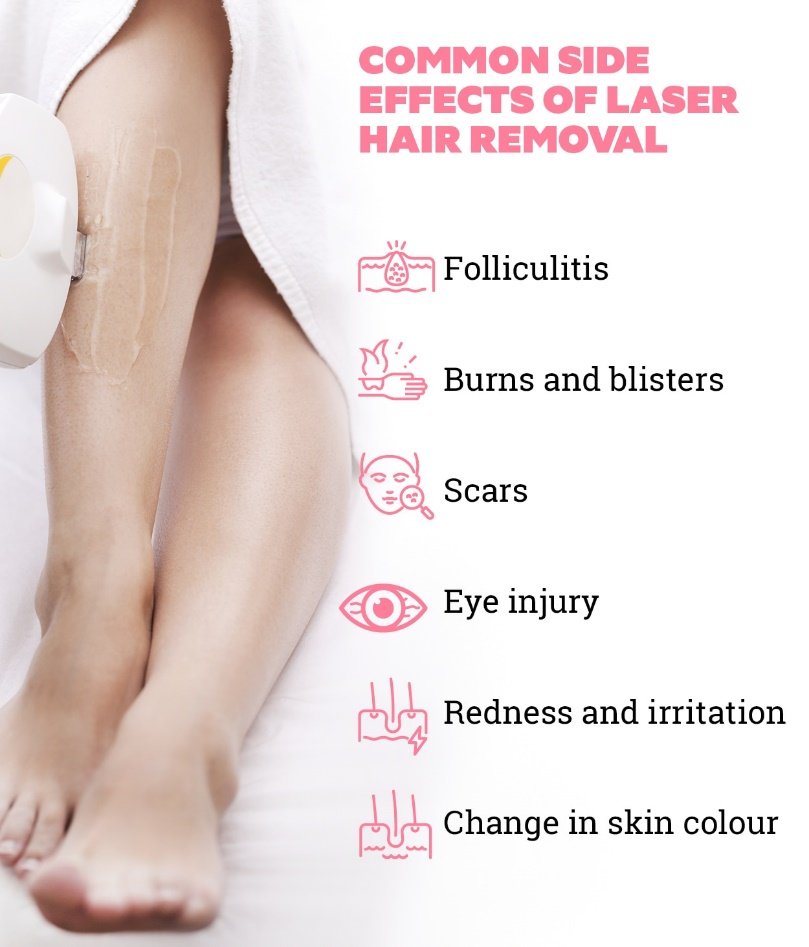 Laser hair removal is a safe procedure with minimum side effects. However, immediately after the treatment, some people may experience itching, redness, and swelling for a brief period. You can reduce the symptoms by applying aloe vera to the affected area.
Rarely, some people may get severe side effects such as blisters, burns, or scarring. But that usually happens to people who do not adhere to the aftercare recommendation given by the doctor.
How many laser hair removal sessions will you need?
Generally, you will require four to six sessions. However, the intervals between these sessions range from four to eight weeks. This interval is necessary as the laser works only on hair follicles in the active growth stage.
So, to target every hair follicle, we must wait for it to be in the anagen phase of growth.
How long does the laser hair removal result last?
Results differ based on your skin and hair types. While some people may require a touch-up session every six to twelve months, others may see permanent results.
Bottom Line
Keep in mind that there is no "one size fits all" solution when it comes to laser hair removal. You will have to visit an experienced skin specialist to find out if you are a good candidate for the treatment and which laser is best for your skin and hair type.
You can schedule an appointment with one of the best dermatologist in Faridabad, Dr. Archit Aggarwal, for added information about laser hair removal.