Laser Toning is a procedure to lighten the skin. It is performed with Q switched ND: YAG LASER.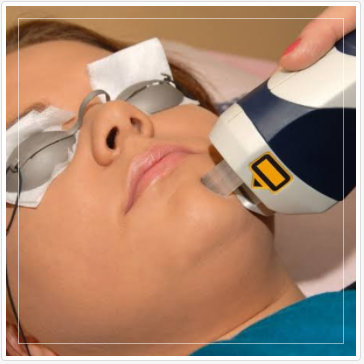 Procedure
It is skin is treated using 755 nm probe using a low fluence. This causes destruction of pigment (melanosomes) in skin, indirectly resulting in lightening effect.
Frequently Asked Questions
How long does it take the effect to come?
The effect usually appears after 25-30 days of the treatment.
How many sittings are required?
Usually 5-6 sittings are required.
How long does the effect last?
The effect has to be maintained with daily care routine & sunscreens.
Do I need to take rest after procedure?
This is a 15 min lunch time office procedure. You may resume work immediately after procedure. Sun protection & sunscreen are recommended.
What is the cost of procedure?
At KDC SKIN Clinic, we believe is providing value to our patients. All our treatments are affordably priced. Packages are available for additional benefits.