As you get older, your skin changes. It thins down, loses fat, and no longer appears as lush and smooth as before.
Years of exposure to the sun can cause dryness, age spots, wrinkles, and perhaps even cancer. However, there are measures you can take to protect your skin and improve the way it feels and looks.
Dr. Archit Aggarwal, the founder of KDC Clinic in Faridabad - a famous skin-enhancing clinic with cutting-edge technology, says the sooner you start taking care of your skin, the healthier and supple your skin will be as you age.
There are several skin treatments available. However, if you have just begun the skincare journey or are considering facials, you should absolutely read this microdermabrasion blog. Consider it a superior alternative to the physical removal of dirt, blackheads, and pollutants that do not harm your pores when performed by an expert.
Dr. ArchitAggarwal, one of the leading skin specialist, provides a full range of dermatology procedures, including surgical, medical, and cosmetic dermatology, to help you keep healthy, beautiful skin.
What is Microdermabrasion?
If physical acid peels and exfoliators are not working for your skin issues - be it pigmentation, uneven skin texture, acne scars, or clogged pores - then it is time to call in the specialized treatment – microdermabrasion.
Microdermabrasion is a specialized skin procedure that promises to give you healthier, clearer, and more vibrant skin in very little time. It is a non-invasive process that improves the overall tone and texture of the skin.
Get your skin issues resolved by visiting Dr. Archit Aggarwal, one of the best dermatologists in Faridabad. This youthful and dynamic skin specialist is known for his high standards and reputation for treating his patients with the utmost care and efficiency.
What is the procedure used in microdermabrasion?
Microdermabrasion uses a continuous suction flow to keep the Aluminium oxide crystals or diamond tips in touch with the skin while the smooth and polish the skin's surface.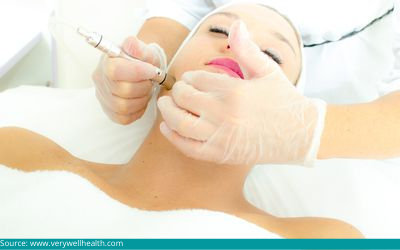 There are a few microdermabrasion procedures, ranging from diamond tips to various crystal grades. The treatment type depends on the clinic's procedure and the equipment they use. The skincare specialist determines the amount of suction and the quality of the crystals.
Dr. Archit Aggarwal uses the following 2 procedures:
The device exfoliates and sucks off dead skin cells in a gentle and quick manner. The amount of pressure applied to the handpiece and duration of the suction might affect the depth of the abrasion. This form of microdermabrasion application is typically used in areas of the face that are more sensitive, especially near the eyes.
Microdermabrasion with crystals
Crystal microdermabrasion employs a handpiece that emits tiny aluminum oxide crystals to rub away the skin's surface layers gently. Dead cells are suctioned off immediately, just like the diamond-tip handpiece.
How does microdermabrasion help your skin?
Microdermabrasion is a mechanical exfoliating procedure performed in a clinic. It can aid with fine lines, skin texture, and wrinkles on your skin. The skin appears more vibrant and feels smoother after brushing off the dead skin cells.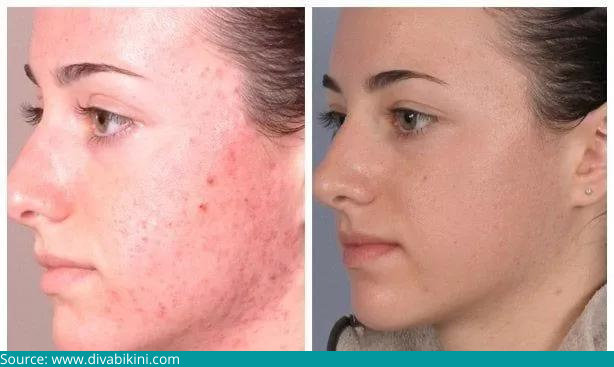 Microdermabrasion is among the most popular non-surgical skin treatments. It can get rid of typical skin issues like:
Uneven pigmentation
Clogged and enlarged pores
Fine lines
Acne scars
Uneven skin tone
Dry skin
Excess of oil
It also enhances your collagen and elastin levels, and healthier cells, giving your face a radiant glow.
Speak with Dr. Archit Aggarwal, a prominent skin specialist in Faridabad, to start the treatment and get younger-looking skin.
How much does microdermabrasion cost?
Microdermabrasion costs in India vary based on the location of the clinic, the clinic's reputation, and the technique used. Microdermabrasion sessions can take anywhere between 10 to 20 minutes and cost between Rs. 1000 toRs. 2500, based on the area of skin covered. Prices are lower in smaller towns, with a Microdermabrasion treatment ranging from Rs. 800 to Rs. 1200.
Please consult with Dr. Archit Aggarwal, a highly knowledgeable dermatologist in Faridabad, to assess your skin issues and understand how much it will cost you.
Conclusion
We all know the importance of having good skin. It boosts our self-confidence and makes us feel positive in our daily life. Following a balanced diet and regular exercises can help with maintaining good skin. However, as aging takes its toll on your skin, it becomes crucial to repair and revitalize it.
Microdermabrasion is a procedure that is safe for practically everyone. It does not require anesthesia and has shown promising outcomes in clinical trials. After microdermabrasion, there is minimal to no downtime. You will be able to resume your regular routine right away.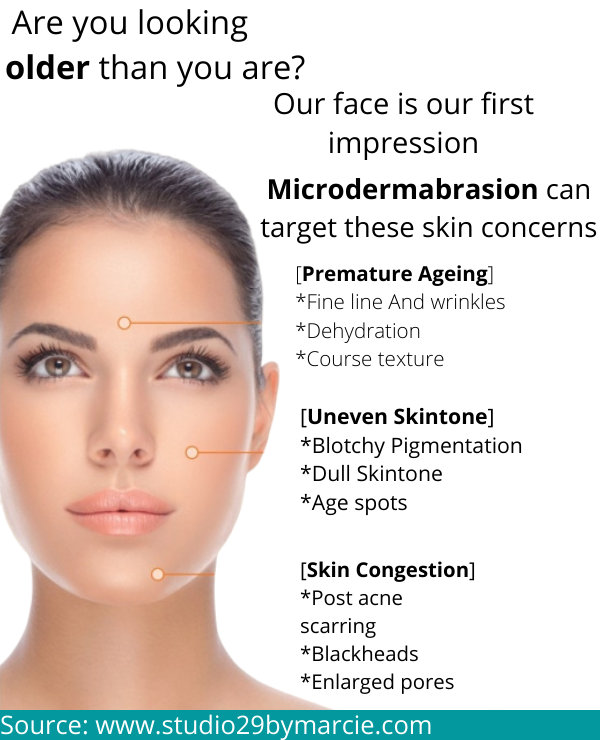 Your smooth new look should last a long time based on the intensity of damage to your skin and the number of sessions you have.
Don't hesitate to get in touch with Dr. Archit, a top-notch skin specialist in Faridabad, and book an appointment so he can help you maintain healthy, youthful, and beautiful skin.